Jul 22, 2022
Investment focus 2022: where to invest and how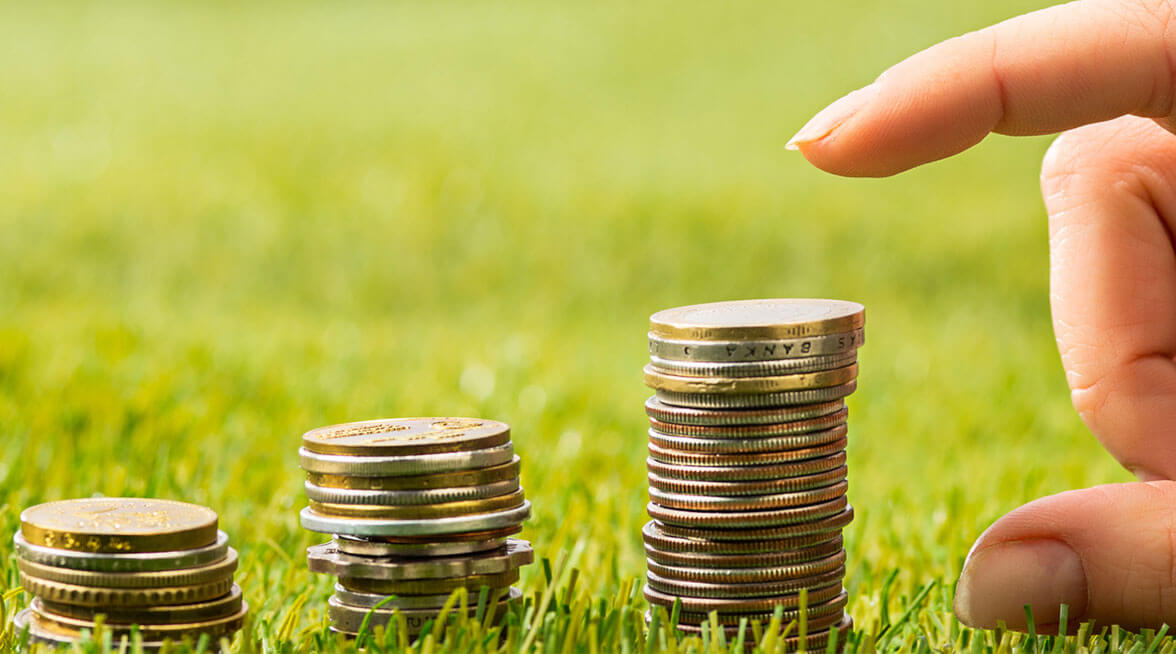 Experts have claimed that the year 2022 is the year of volatility in the markets. One cannot predict they are going to win big or lose badly. This is the year where first time investors play it safe and regular investors protect their investments rather than take higher risks. The financial advisors at White Ocean Ahmedabad have analyzed and suggested the following options to invest in 2022.
Infrastructure, housing, and agriculture spending are predicted to have an economic multiplier impact. Here's what the budget has in store for the major industries in the coming fiscal year:
Gold
Gold has been a valuable commodity for decades. The long-term value of gold reflects its constancy and attraction across time. Investors believe it to be one of the safest investments because it swiftly recovers its value during downturns. Its value fluctuates regularly in the opposite direction of stock market and economic movements.
Purchasing gold differs from purchasing equities or bonds. To obtain physical possession of gold, anyone can purchase gold coins or gold bullion (a bar-shaped piece of gold with a stamp). You can also invest in Digital Gold, which provides the best of both worlds: exposure to gold prices without actually holding physical gold, as well as the ability to convert it into physical gold as needed.
Another excellent way to invest in gold is through the Reserve Bank of India's Sovereign Gold Bonds, which are issued on behalf of the government. There is no risk of handling physical gold, the original investment earns 2.75 percent guaranteed interest per year, and the bond has an 8-year term with the option to redeem after the fifth year on the date on which interest is due.
Hybrid Funds Or Balanced Mutual Funds
The market's volatility is causing alarm among many investors. Hybrid funds are a wonderful alternative if you're holding off making your first equity investment this year. Hybrid Funds are mutual fund schemes that invest in multiple asset classes, such as equities, debt, and other asset classes, based on the scheme's investment objective.
This saves investors the time and effort of investing in each asset class separately, while simultaneously lowering the cost of participating in asset class-based funds. Investors should select a hybrid fund that matches their risk tolerance, time horizon, and investment purpose.
Equity Mutual Funds
Equity funds invest at least 60% of their assets in company stock, but they may also invest a smaller part in other securities such as debt and money market instruments. Equity funds have the highest returns of any mutual fund category, which is why so many investors put their money into them.
Investors who invest in any equity mutual fund gain exposure to a variety of stocks. As a result, even if some stocks in the portfolio perform poorly, the investor will benefit from the performance of other stocks.
Furthermore, equity funds are professionally managed by fund managers, who research the market, analyze company performance, and then invest in the best-performing equities to provide the best returns to investors. Equity fund units can be redeemed at any moment at the applicable NAVs, giving the investor liquidity. But, we suggest you must never go all in with your money while investing in Equity Mutual Funds. But, rather invest your money in a staggering manner.
Floating Rate Funds
A floating rate fund is a mutual fund that invests in financial products that pay a variable or floating interest rate, such as bonds and bank loans. The majority of floating rate funds invest in relatively short-term liabilities, implying that their duration is shorter than that of other fixed-income mutual funds.
Floating-rate funds typically hold at least 70% to 80% of their assets in floating-rate bank loans. The remaining 20-30% of the fund's assets are often placed in cash, investment-grade, and derivatives. A floating rate fund diversifies its portfolio by investing in a variety of fixed-income securities with varying interest rates, lowering overall portfolio risk. When compared to portfolios that hold longer-term fixed-income instruments, floating rate funds have a very low duration risk. These funds are usually open ended, allowing you to choose when you want to enter or depart the fund.
Now that you know what instruments to invest in, are you ready to start investing in 2022? Let us guide you the right way and help you grow your hard-earned money and wealth. Drop us a hello on [email protected] or click here. Our team of top financial and investment advisors will help you pick the right options in investing your money this year.
Grow Your Wealth,
The White Ocean Way